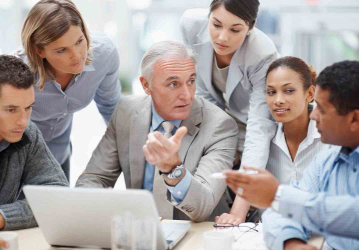 TROUBLE-SHOOTER
Trouble-shooter – expert in finding solutions for any complexity problems, which applies in his work unordinary approach that generates a 100% result
Trouble-shooter word is composed of two English words: "trouble" – meaning an issue and "shooter" – meaning solving. Trouble-shooter - the person who can solve any problem with minimal cost and maximum results.
The essence of a Trouble-shooter is to solve people's problems. Any problems, any of the people. Usually - large corporations, companies, representatives of small and medium-sized businesses, but also individuals.
A Trouble-shooter is not exactly a crisis manager, as one might think at first glance. A crisis management deals with long-term projects: he is a part of the company and can identify himself with it. A Trouble-shooter - a man from the side that comes into the company in order to solve a local problem and one comes out of it after the problem is resolved.
The Trouble-shooter's advantage is that he sees the problem with fresh eyes. Crisis management is constantly engaged in the operational activities of the company, fully dipped into it. Speaking in medical terms: the crisis manager treats the symptoms of the disease, the Trouble-shooter removes the virus pathogen. A Trouble-shooter sees all processes in the company and at the same time acts locally, solves one problem. For effective solutions is much better to focus on one issue, than perform ten tasks simultaneously.
The Trouble-shooters are helping their clients to deal with the difficult situations in which they find themselves. Most often, the Trouble Shooters are dealing with the senior management of companies and organizations, as well as public figures. They usually refer to the Trouble Shooter's services in the moment, when all of the other solutions to the nominated problem have been unsuccessfully tried.
In Moldova, this profession has its own color and specificity, representing a symbiosis of marketing and political technologies. A Trouble shooter - is an ordinary person, but with a huge experience behind him, knowing perfectly well the theory and do not hesitate to apply it in practice - in a word, dealing with unusual problems. As a rule, it is a problem over which has already managed to smash their heads the top management of the company and the company's external consultants. Although in most cases the solution is quite simple.
In the Republic of Moldova market reality, the Trouble-shooters combine the talents of the crisis managers, marketers, political consultants and lobbyists. Quite often they are called simplified crisis managers, but it is not so.
Crisis Manager - is a supermarket, Trouble-shooter – is a boutique.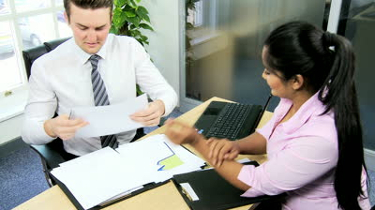 Usually, the Trouble-shooter is called when it becomes clear that the problem cannot be solved in other ways. However, there are also frequent cases when Trouble-shooters work together on an ongoing basis, confidentially, as experts for business owners or representatives of the top management.
Those services are actively used by politicians and public figures during election campaigns, when there appear unusual or controversial situations. Traces of Trouble-shooters work are everywhere, but not their employers or neither the Trouble-shooters do not particularly recognize this fact.
One Trouble Shooter can replace a team of experts having extensive practical knowledge and accumulated experience. Trouble-shooter-s clients pay for elegant decisions that often attribute to them. A Trouble Shooter will never publish or advertise their results. He - is the magic wand that will allow for a Top manager, a business Owner, or a simple Manager to attribute the correct solution as his own and to enjoy the colleague's recognition of their level of intelligence and competence.
The Trouble-shooters do not negotiate the rates, do not give discounts, are not going to compromise. And are responsible for the final result.
Trouble-shooters usually fall into three categories:
Working in the political sphere (public personalities, politicians, political parties and others.);
Working in the business environment (manufacturing, wholesale and retail trade, services, counseling public companies, finance and others.);
Working in a private environment (family problems, interpersonal conflicts, and others.)
A Trouble shooter it's not a consultant – it is a problem «killer».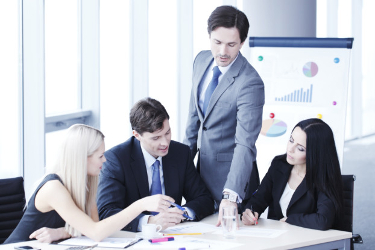 Of course, you can call for one of consulting firm's services, which are many on the market. Often, consulting firms and consultants are stealing ideas from your staff or foreign colleagues and make them out in the nice presentation. Consultants work in teams, returning repeatedly and are not responsible for solutions implementation. The mythical warranty for their job serves their consulting company brand name. There are situations when the middle-level manager or a senior executive, having a limited vision from the "inside" of the problem, cannot find the correct solution, though perhaps among their own solutions there is the right one. A Trouble-shooter, visualizing the problem from "outside", find the right solution faster and more efficient than the company staff, meanwhile staying in the shade. As a result, the company manager, spending a certain amount of own funds for the Trouble-shooter services, receives a decision that leads to a positive result, his bosses are happy, and the manager itself gets a supplementary bonus or even a career growth.
Setting his priorities, a Trouble Shooter is guided by the necessity to bring to his client an additional profit, and all that is proposed is implemented starting on the same day (or even hours), bypassing the reports, charts, beautiful presentation and non-useful long discussions.